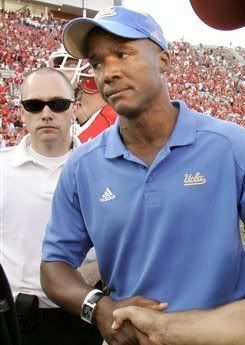 This week on The Bruin Show:
We lick our wounds over the Utah game and try to figure out what went wrong
We dicuss the future of Dorrell's future as the UCLA coach
We throw darts and try to predict what will happen in the Washington game
And much much more….
Stories covered this week:
Due to technical problems, we had to patch together a couple portions from a different source at the beginning. Overall it sounds fine, but you might notice a jump in sound quality a few minutes into the show.
The Bruin Show - Episode 5 [51:21m]:
Play Now
|
Play in Popup
|
Download
The Bruin Show - Episode 6 »« We are broadcasting live again